Feig Financial was formed in 2000 when Judith Feig realized her passion for helping people.
Drawing upon a lifetime of wisdom and challenges, she understood the importance of making a difference.
She set out on a purpose driven journey to educate others and ensure their financial well being as a financial security advisor.
Her unique and empowering approach has created wealth strategies and income protection that support exceptional lifestyle and retirement possibilities.
Judith's continued success as an innovator has enabled her clients to make informed decisions that have changed their lives.
She believes in the power of life insurance and is committed to creating growth, maximizing and preserving wealth and creating long-term relationships.
A CORPORATE symbol of SECURITY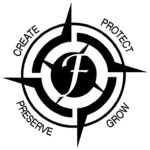 "Hi Judith, I just wanted to say thanks for everything. We wish we had met you years earlier"
Feig Financial
6100 route Transcanadienne, Suite #110
Pointe-Claire, Quebec H9R 1B9